1. Go to SharePoint via the office menu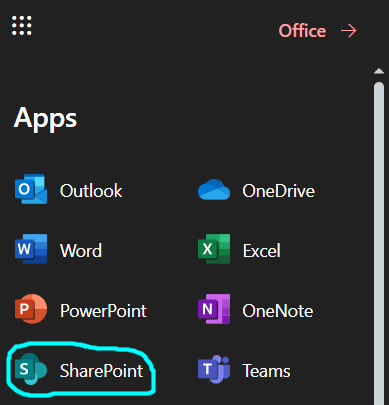 2. Once you have opened the SharePoint tab, search the site that you want to visit.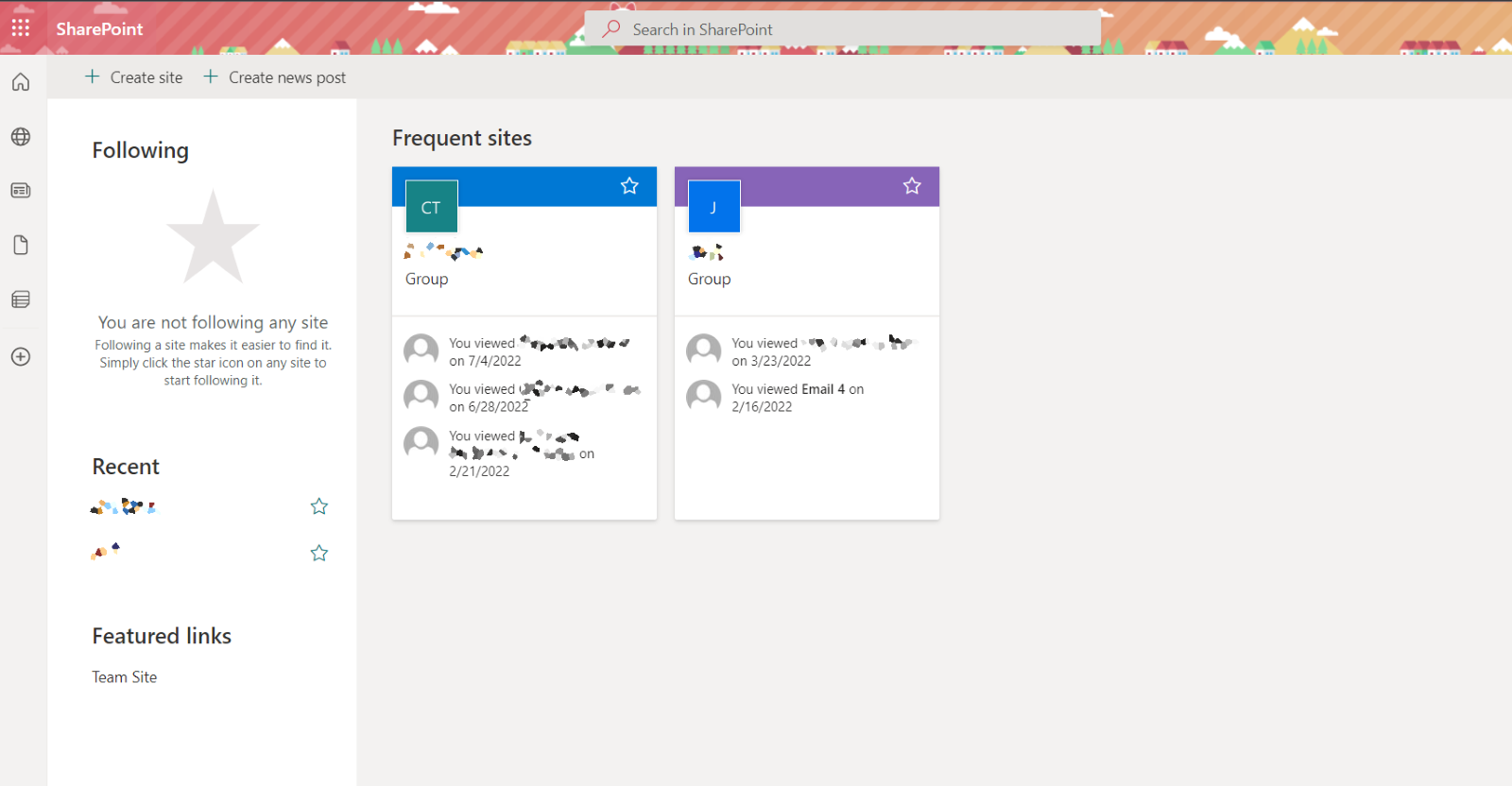 3. You can click on the "star" button to follow the site and it will appear on the main page of SharePoint.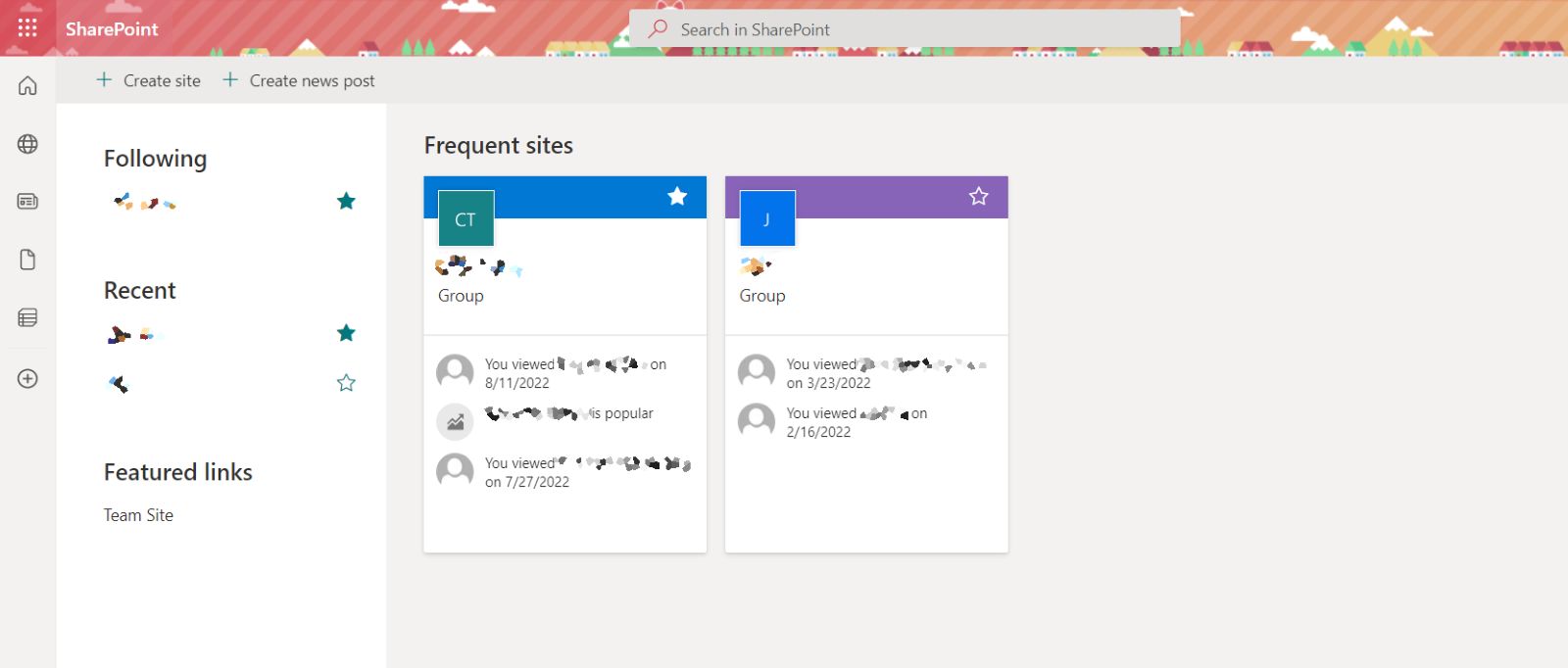 Therefore, once the site has been followed, it can be easily accessed on the SharePoint home page under the "following" area.