1. Make sure to close the Outlook and other O365 applications. Launch Control Panel and search for Mail. If you unable to find Mail option, under View by: choose Small icons.
2. Mail Setup - Outlook pop out box will appear. Choose Show Profiles.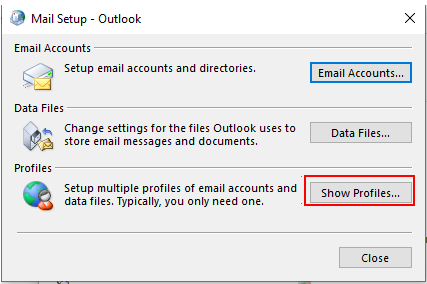 Click on Add... button in Mail pop out box.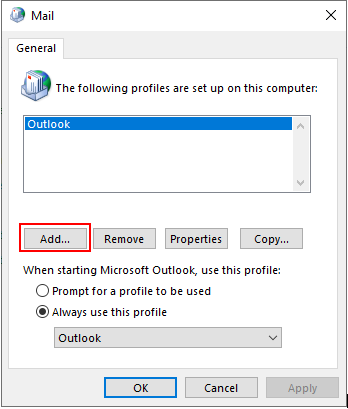 3. Type any new profile name, and in this example I have create NewProfile under Profile Name: . Once done, you may click on OK.
4. Key in the user's details in each box. Once done, click on Next.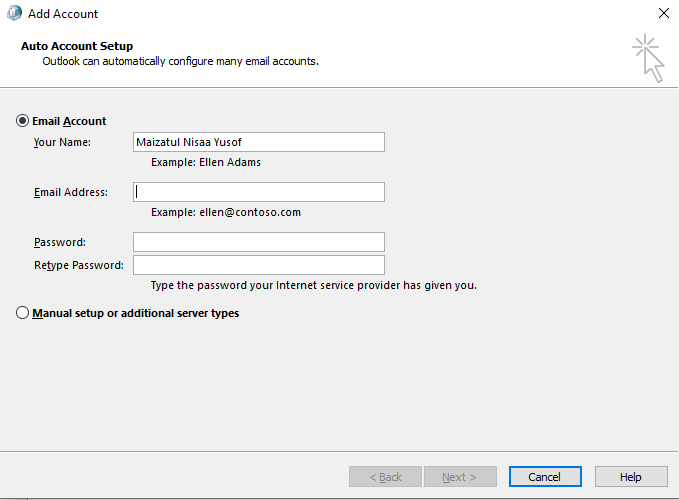 5. Select Always use this profile to set the new profile as the default profile for Outlook to use: then click on OK.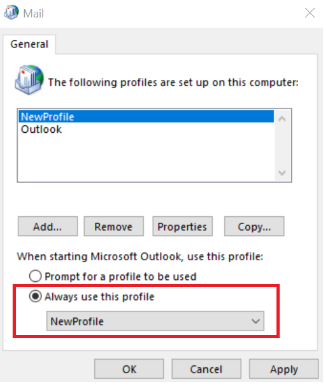 6. Now launch Outlook. Allow time for the new profile to synchronize with Exchange.