1. Login to https://portal.office.com using your credential and choose Outlook.
2. At the top of the page, select Settings
> View all Outlook settings.
2. Select Mail > Forwarding.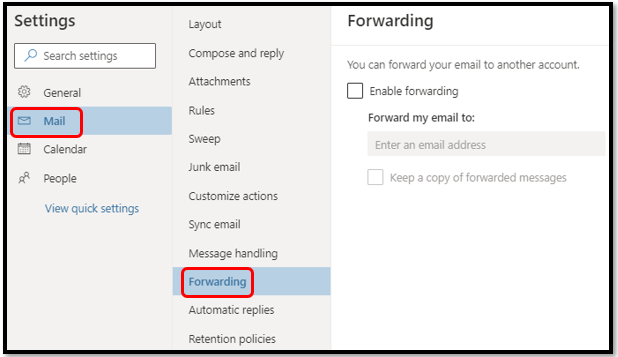 3. Do one of the following:
To turn on forwarding, select Start forwarding, enter the forwarding email address and select Save.

Note: Select the Keep a copy of forwarded messages check box if you want a copy of the original message to remain in your mailbox.

To turn off forwarding, select Stop forwarding and select Save.