What are Microsoft Teams live events?
With Teams live events, users in your organization can broadcast video and meeting content to large online audiences.
Step 1:
Open the Teams and click the calendar and choose a new meeting.
Step 2:
Choose from the left top have to drop down menu and choose a new live event.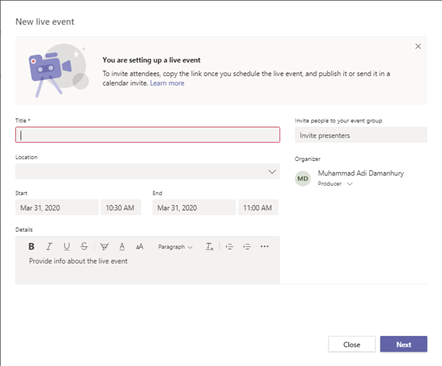 Step 3:
Put all the information about the live event and choose (Producer or Presenter).
Click Next
Step 4:
Under New Live Event, can customize this event for (Specified people, Organization or Public)
And have a good feature which is (Recording, Translate, Attendant report & Q&A)
And click schedule to continue.
Step 5:
Once done will appear windows that show more information.
And have a good feature which is (Can copy and share the link, chat, and Edit)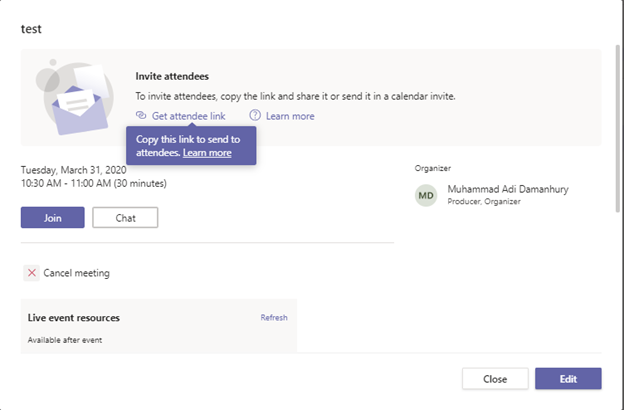 Step 6:
You are done to create Live Event via Teams.