Reset Sticky Notes app in Windows 10
**Note that resetting Sticky Notes app might delete all existing notes**
Step 1: Open Start menu, click Settings icon to open Settings app, click System, and then click Apps & features.
Step 2: Click on Sticky Notes entry, click Advanced options link, and then click Reset button.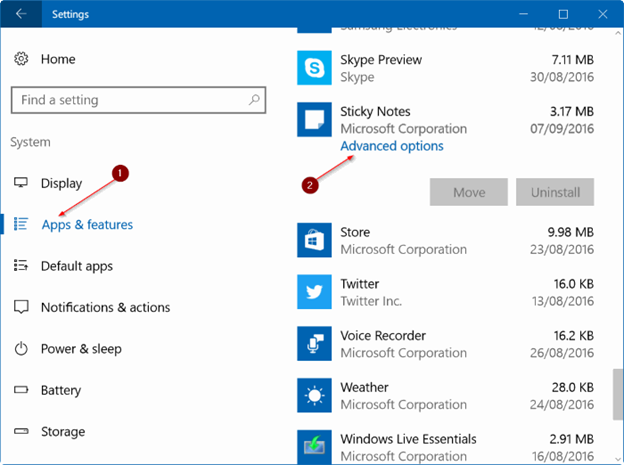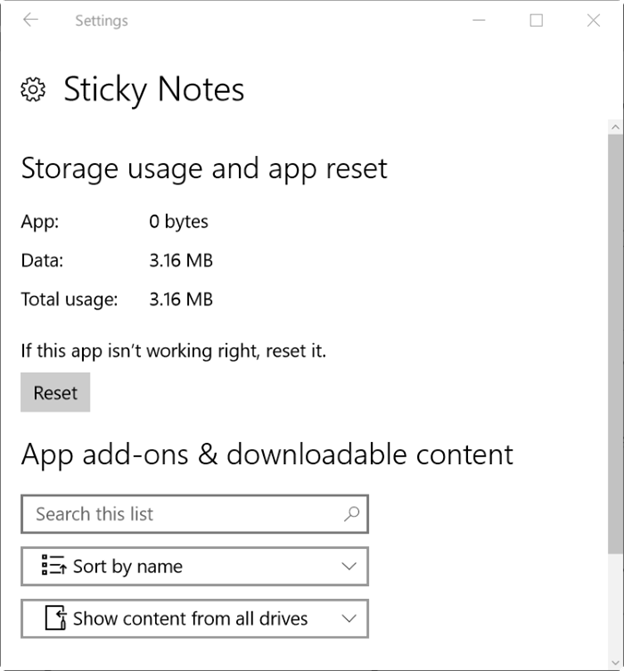 Step 3: Click Reset button again when you see the confirmation dialog to reset Sticky Notes app.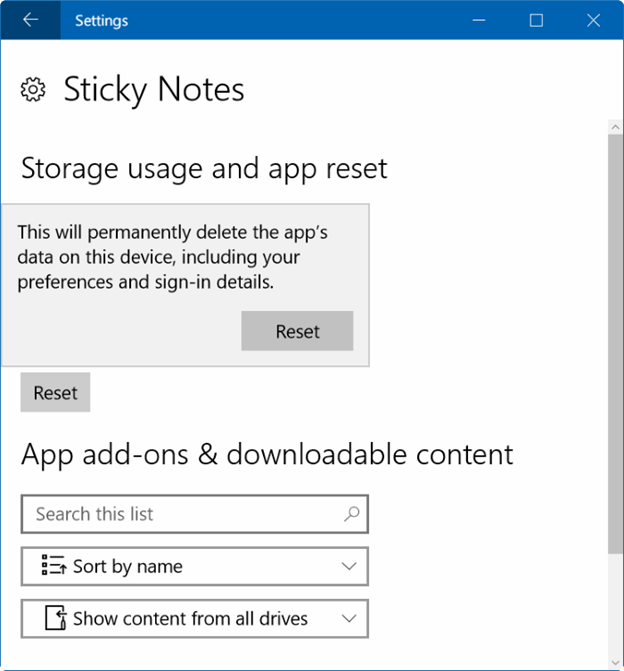 **Note : Resetting will take long time**
Step 4: After resetting done kindly login again with your credential.