1. Launch Outlook application after install O365 from the portal.
2. Outlook account setup will pop out.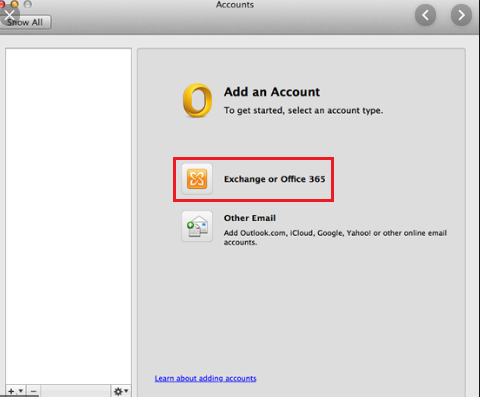 3. Choose Exchange or Office 365 as per picture above.
4. Next, fill in all the details such as user's name, user's email address, user's email password.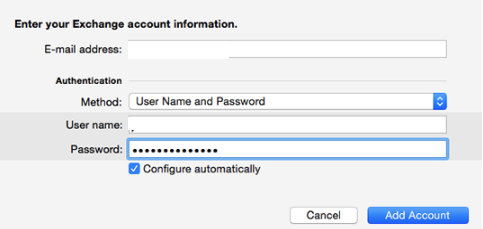 *Note: Please make sure that you choose method: User Name and Password and tick the Configure automatically
4. After done, just click on Add Account for proceed to setup the email.
5. A message displays asking whether you want to allow the Outlook autodiscover server to configure your settings. Check Always use my response for this server and click Allow.
6. Your Exchange account settings display. Close this window.