1.  Close all the programs running on your PC.
2. Launch Application folder >> MS Office 2011. Double-click on the Office folder and then again on MS Database Utility.app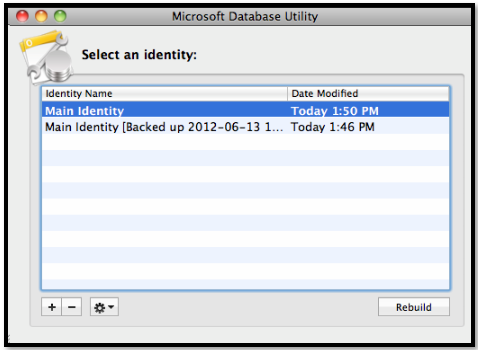 3. Choose the database, which is to be maintained by utility and hit on Rebuild.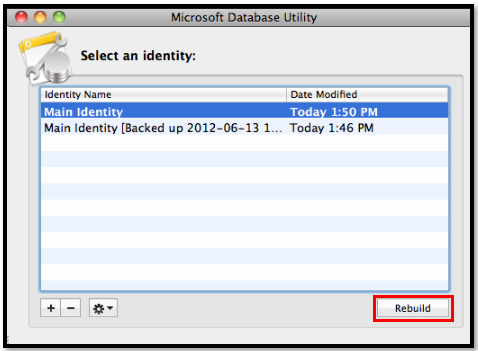 4. A screen pop-ups, which will be displaying progress report. When the progress gets completed, a statement displays i.e., Your database was rebuilt successfully.
5. Relaunch Outlook application. If the issue is not resolved, you may continue with below steps.
6. Instead of Rebuild using the Rebuild button, you can rebuild by removed all the existing profile. Click on the minus button as per below.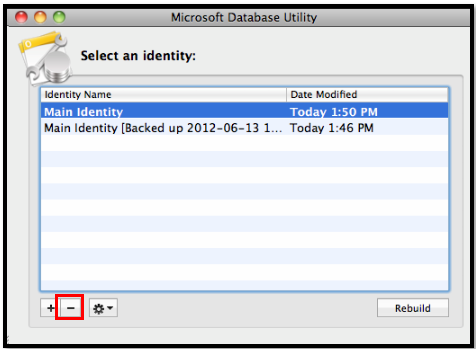 7. Relaunch Outlook application and setup the new profile. Issue will be resolved.