Guest access allows teams in your organization to collaborate with people outside your organization by granting them access to existing teams and channels on one or more of your tenants. Anyone with a business or consumer email accounts, such as Outlook, Gmail, or others, can participate as a guest in Teams with full access to team chats, meetings, and files.
This method will guide us on how to allow external users to Microsoft Teams
Login to https://www.office365.com/
Sign in using Global Administrator account 
Navigate to Microsoft Teams admin center  
Select Org-wide settings > Guest access.
Set the Allow guest access in Microsoft Teams toggle switch to On
Once the Guest access has been enabled from Microsoft Teams admin center, Kindly go to Azure AD Connect and check whether does the below permission are allowed. 
Go to Azure AD Connect > Select "All Services" > Users > User settings > Manage external collaboration settings and enable the below settings. Each role will explain you on the permission by pointing the mouse to Information Icon.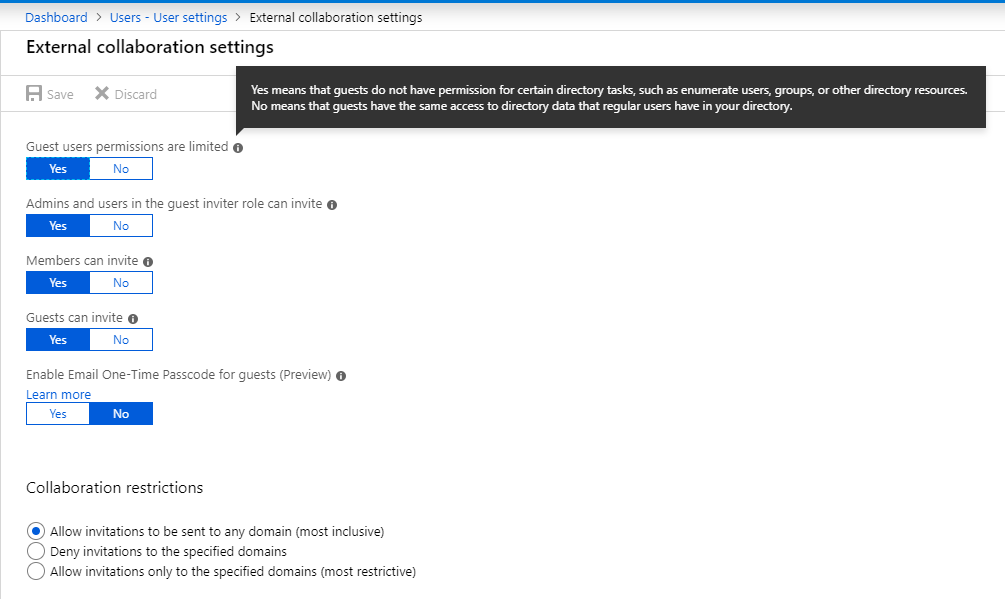 Diagram and Flow of Guest Account
The following diagram shows how guest access authorization dependency is granted and integrated between Azure Active Directory, Microsoft Teams, and Office 365.
The next diagram shows, at a high level, how the user experience works with the permission model through a typical guest access invitation and redemption flow.