A new feature has been added to Outlook to assist in booking meetings through Outlook using Room Finder.
To create a new meeting, go to the Home tab and select New Items > Meeting (Ctrl + Shift + Q) or on Calendar view right click the desired date and select New Meeting Request.
1. Create your meeting in Outlook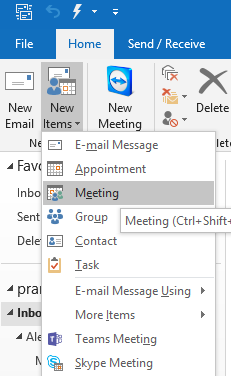 2. When a New Meeting is opened, you will now see the Room Finder feature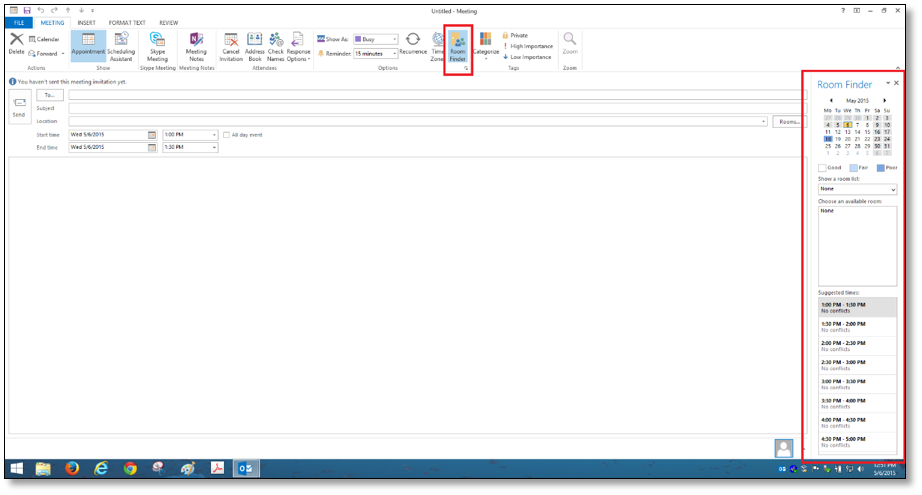 3. Under the Show a Room List tab, please select Conference List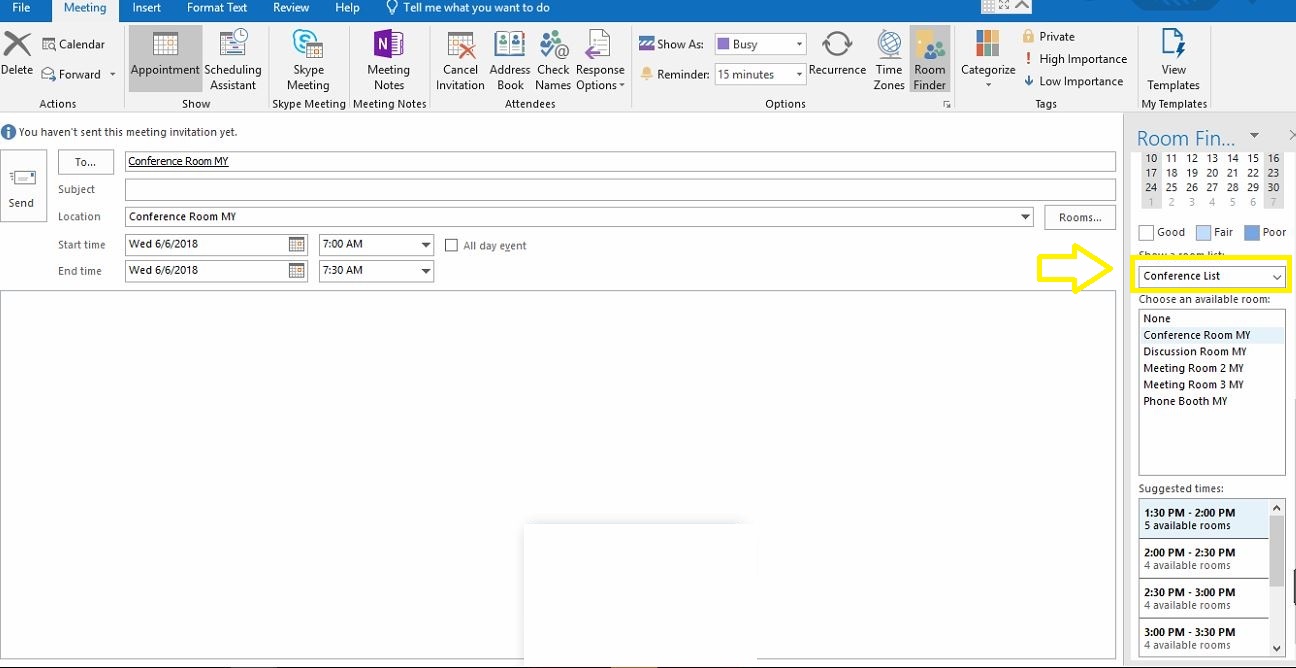 4. Select your meeting time under Suggested Times and it will show all available rooms for that scheduled time.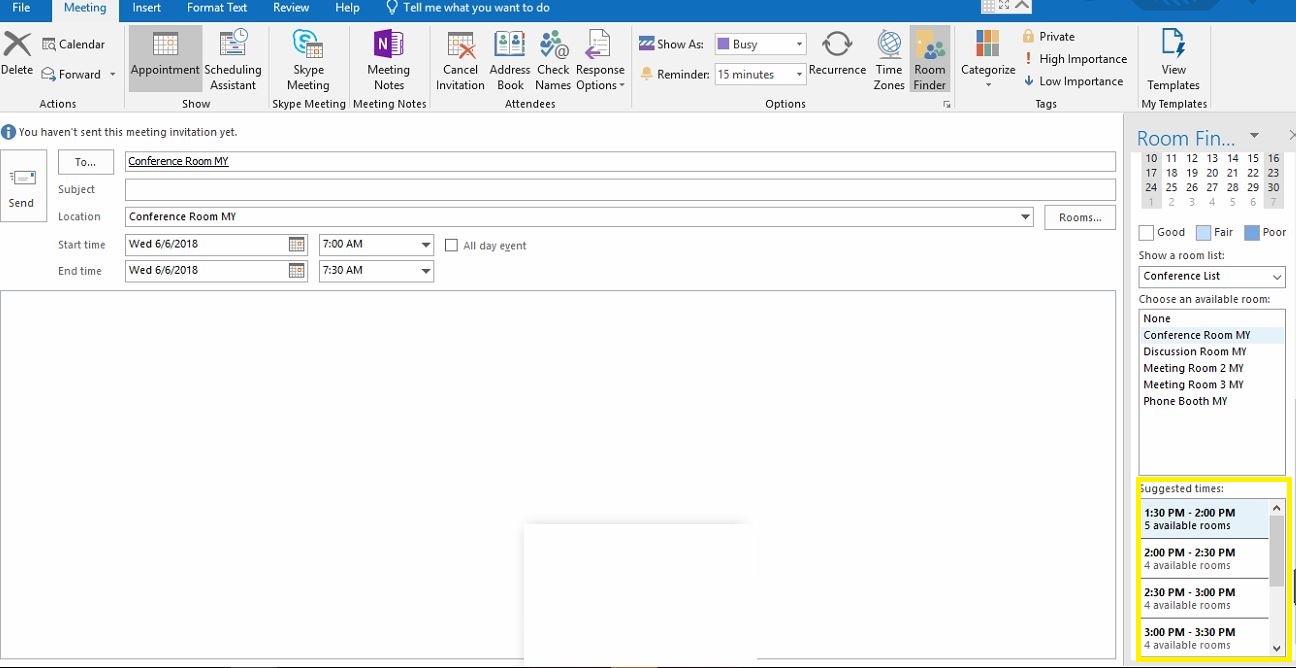 5. Select your desired Room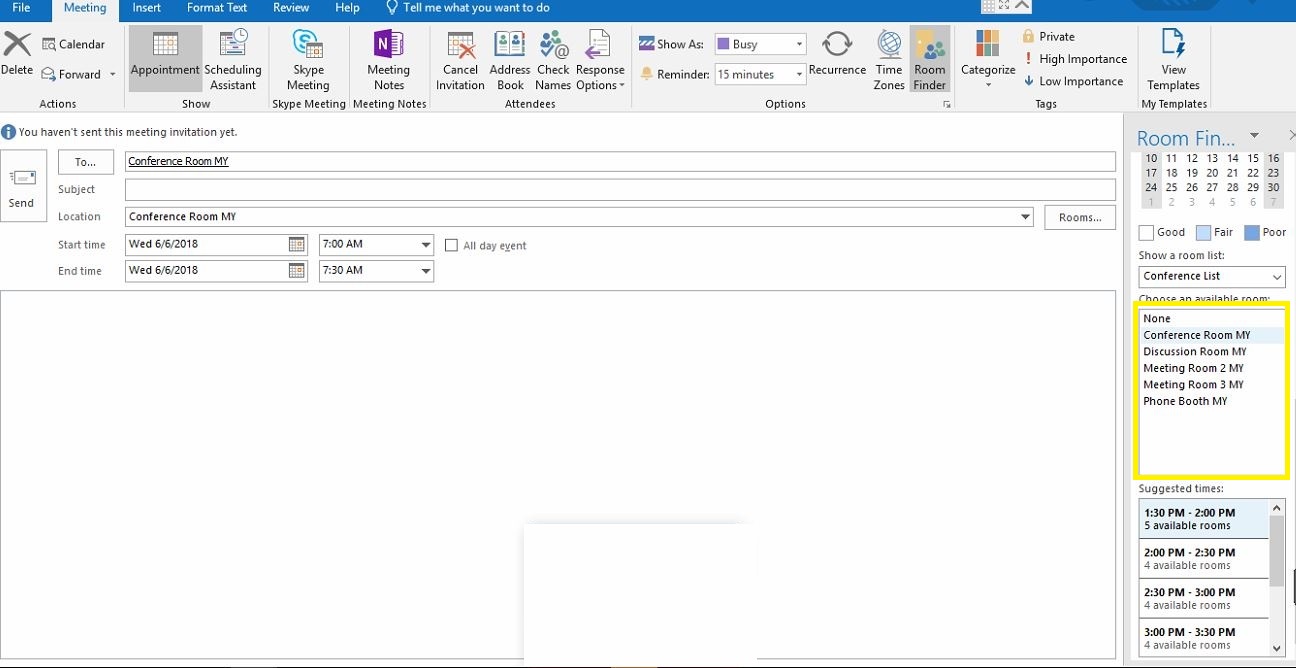 6. Add Attendees and select Send to Complete New Meeting Request and Room Booking