Wiki support is being phased out of Teams. You can continue to view and modify existing wikis on Teams channels, but you can't create new ones. Customers with OneNote enabled in Teams and Microsoft 365 will be able to export their Wiki material to OneNote in the near future.
OneNote has the following features:
Collaboration throughout the channel of the team
All channel notes are visible in one location, organised within a single OneNote notebook.
Typing, ink notes, highlighting, and file attachments are among the many editing tools available.
The ability to remember and search channel notes inside OneNote from any platform.
Teams only support notebooks stored on SharePoint or OneDrive for Business.
Export Wiki Channel to OneNote
This option is only available for standard channels.
1. In Teams, go to whatever channel has the wiki you want to export.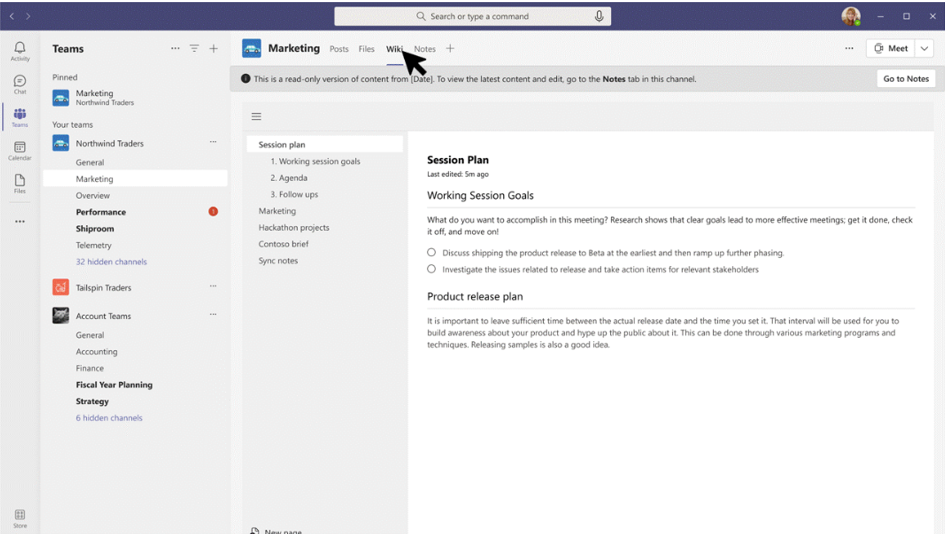 2. In the Wiki tab, select Get details > Export to Notes > Finish.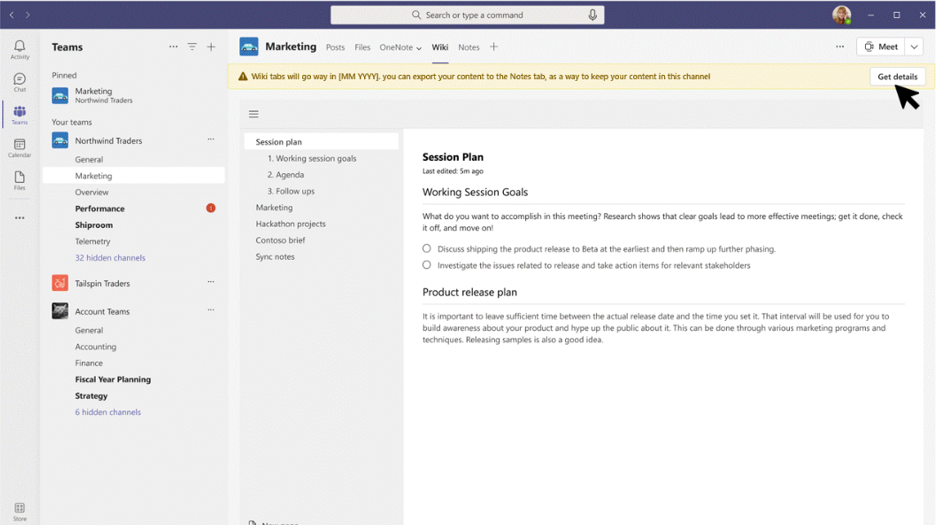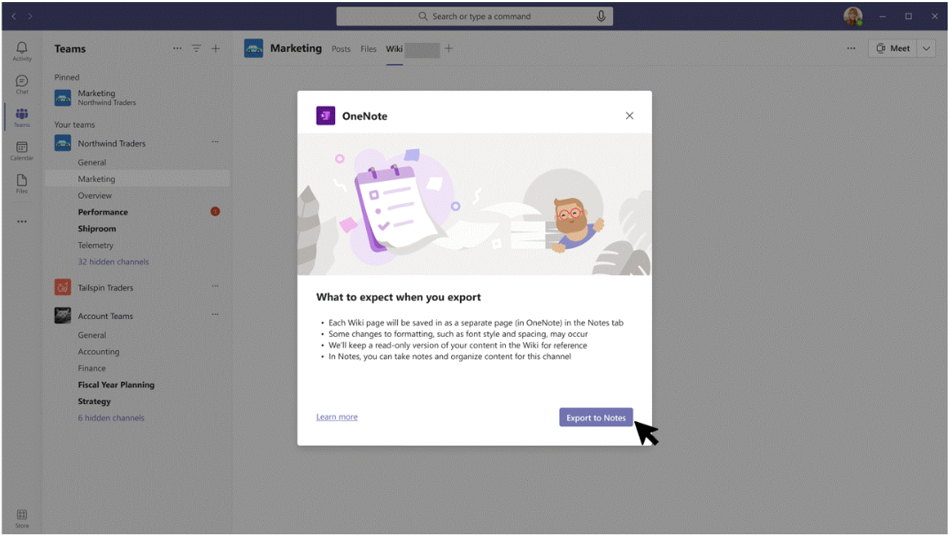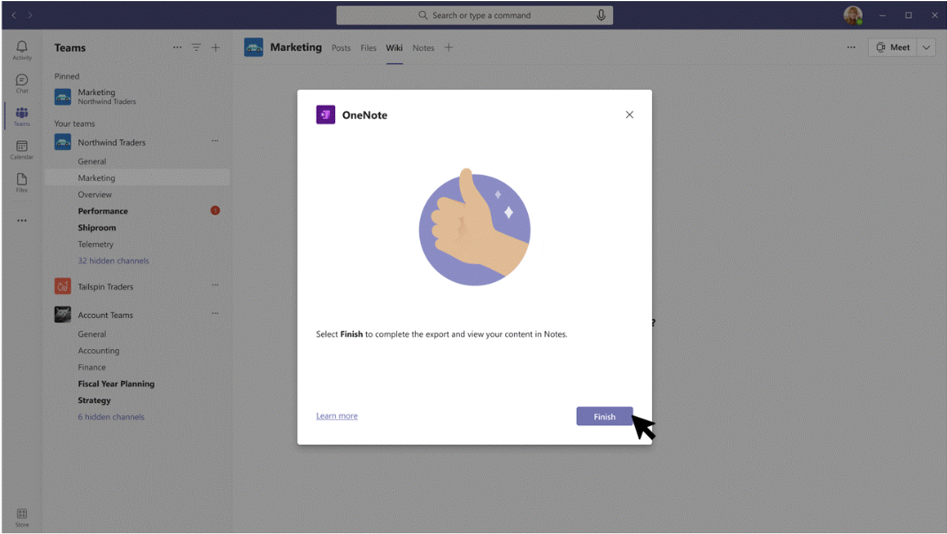 3. Go to the Notes tab to access your content.
Each tab of the former wiki is now a OneNote notebook section.

Each page of the former wiki is now a page in a OneNote notebook section.
After exporting, you can go to the Notes tab to collaborate using OneNote in your Teams channel. A read-only version of your wiki will continue to be available in the Wiki tab for now.
Access a Wiki in SharePoint
Go to the SharePoint site of the channel where your wiki is present.

Select Site contents.

In the Teams Wiki data folder, open your channel's specific folder.

Download the .mht file and images.
Who can export a wiki to a Notes tab?
Any team member who has the ability to add or remove a tab in a channel can export their wiki.
What will happen to wikis in private channels? 
Private channel wikis will also be deprecated. Unlike with standard channels, there will be no migration experience for private channels, so users will need to copy-paste the content into OneNote manually.