If Microsoft Teams has stopped working on Windows 10, you can try the following solutions:
STEP 1: Restart Microsoft Teams.
Sometimes, Microsoft Teams may stop working due to a temporary glitch. Closing the app and restarting it can fix the issue.
To do this:
1. At the right end of the taskbar, click the arrow facing up icon. Here, you may see the Teams icon.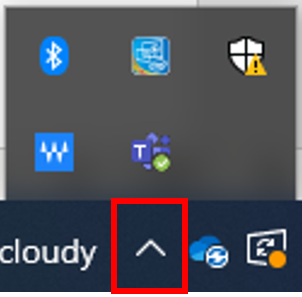 2. Right-click on the Teams icon in the system tray.
3. Select "Quit,".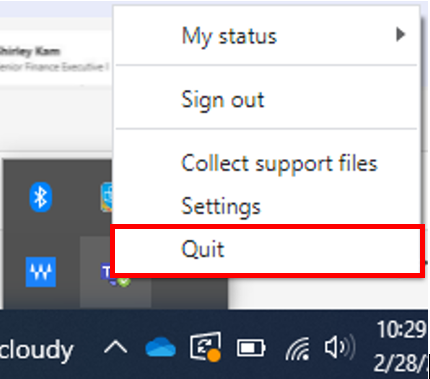 4. Then, launch Teams again.
STEP 2: Clear the Teams Cache.
Teams store cache files on your computer to improve its performance. However, these files can become corrupted or outdated, causing Teams to stop working.
To clear the cache:
1. If your Teams is still running, close it.
2. Press Windows key + R to open the Run dialog box.
3. Here, type %appdata%\Microsoft\teams, and press Enter.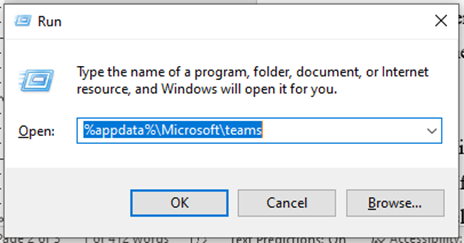 4. This will take you to the Teams app data folder.
5. Select all the files and folders in this folder, except for the "Storage" folder, and delete them.
6. Then, relaunch Teams and see if it works.
STEP 3: Update Microsoft Teams.
Microsoft regularly releases updates to Teams to fix bugs and add new features. If you're using an outdated version of Teams, it may not work properly.
To check for updates:
1. Click on your profile picture in Teams and select "Check for updates."
2. If an update is available, follow the on-screen instructions to download and install it.
STEP 4: Reinstall Microsoft Teams.
If none of the above solutions work, you can try uninstalling and reinstalling Teams. This will give you a fresh copy of the app and may fix any issues with the installation.
To uninstall Teams:
1. Search for the Control Panel in the search bar.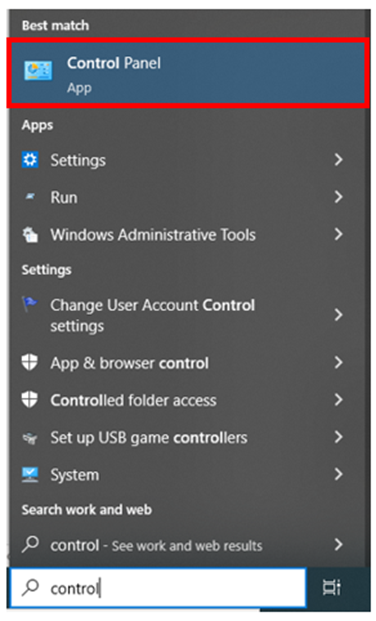 2. Here, chooses the Category option in the View by.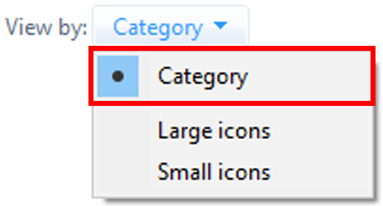 3. Go to Control Panel > Programs > Programs and Features.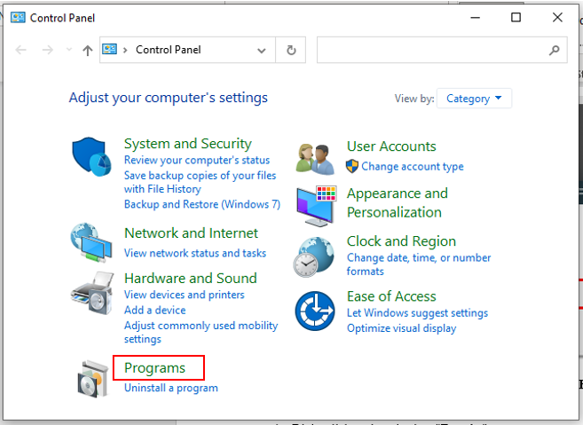 4. Find Microsoft Teams in the list of installed programs, right-click on it, and select "Uninstall".
5. Then, download the latest version of Teams from the official website and install it.
If none of these solutions work, you can contact Microsoft Support for further assistance. They may be able to provide more specific guidance or troubleshoot the issue remotely.