Step 1: Right-click the OneDrive icon on system tray.


Step 2: Click the
Setting Icon and click the Quit OneDrive. This action will close the OneDrive from your PC.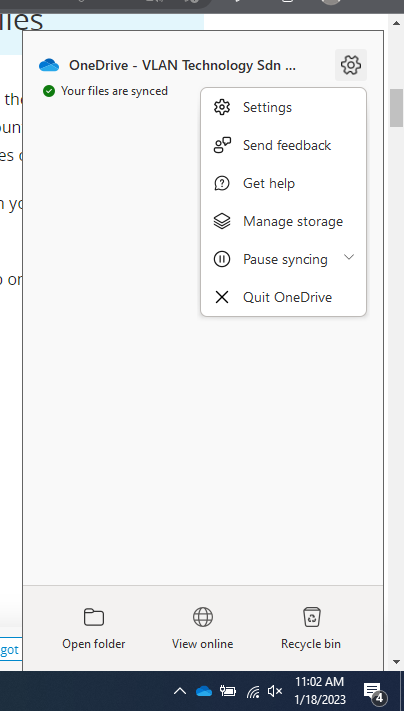 Step 3: After the app is successfully closed, you need to restart your PC and relaunch the OneDrive.
Step 4: Go to

Start button. Find and click the OneDrive apps, this action will make the OneDrive re-sync with the Cloud back.