To activate an app using a different account, you can follow the steps below:
1. Install the Microsoft application.
2. Launch Outlook.
3. Go to File > Office Account
4. Under the Product Information, log in to the application using a user who has the Apps for the Business license to activate.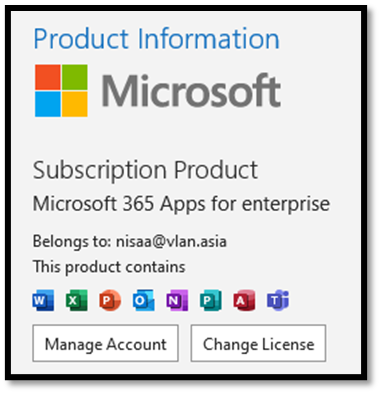 5. Click on No, and sign in to this app only.
6. Once the activation is done, relaunch Outlook.
7. Repeat step 3, under User Information, click switch account, and sign in using the user's details.